"Experience is what you get when you don't get what you want"
Mike Tamez

Owner/Head Instructor
Mike is currently employed as a full-time criminal interdiction officer and task force supervisor with the Nueces County District Attorney's Criminal Interdiction Unit.  Mike has been a law enforcement officer within the South Texas area for 19 years; 14 of which have been as a full-time Criminal Interdiction Officer. Prior to beginning his law enforcement career, Mike served the United States Marine Corps as a Sergeant in the Infantry. Mike also deployed in support of Operation Iraqi Freedom and served as a Convoy Commander for over 200 "outside the wire security" missions as part of the Law and Order Task Force (LAOTF) of Iraq. While serving in Iraq, Mike earned the Bronze Star along with many other awards for service in support of OIF.   
Mike holds an Advanced Peace Officer License in Texas and is a Federally Certified instructor for the United States Department of Justice, the Drug Enforcement Agency (DEA), Federal Motor Carrier Safety Administration and the El Paso Intelligence Center.  Mike is a court certified expert in the field of Roadside Interviews, Detecting Deception, Physical body language interpretation and contraband concealment detection. Mike has had criminal interdiction officers throughout the United States join him for weekly "ride a longs" and has been asked by other agency administrators to do "ride a longs" with their officers as a mentoring program.  Mike has taught throughout the United States as an instructor for two privately owned interdiction training companies and is considered a subject matter expert in the field of Criminal Interdiction.  Mike was recognized by the City of Kingsville twice for criminal interdiction successes; once by receiving the city's Employee of the Year Award.  In 2014 Mike was awarded the El Paso Intelligence Center's: National Networking Officer of the Year.  In 2015 Mike was awarded the El Paso Intelligence Center's: runner-up award for National Interdiction Officer of the Year.  In 2016 Mike was awarded the Federal Motor Carrier Administration's Commercial Motor Vehicle Interdiction Officer of the Year at the National Interdiction Conference.  Also in 2016, Mike was awarded the El Paso Intelligence Center's: National Instructor of the Year.  In 2017, Mike was recognized for his dedication in teaching at the annual Motor Vehicle Criminal Interdiction Association's Conference in Atlanta, Georgia.  In 2019 Mike was again awarded the EPIC National Instructor of the year award and is the only Instructor in the history of EPIC to have earned this distinction twice.
During his time as a criminal interdiction officer, Mike has conducted several interviews with local, state and federal news agencies; including the National Public Radio (NPR). Mike has been featured on several internet blogs concerning currency seizures and was the focus of several local television news stories on criminal interdiction.  Mike has been the guest speaker at many nationally recognized law enforcement conferences including the: Motor Vehicle Criminal Interdiction (MVCI) Association's annual conference, National Interdiction Conference (NIC), National Criminal Enforcement Association (NCEA), the National Narcotics Detector Dog Association's (NNDDA) annual conference, the International Narcotics Interdiction Association's (INIA) conference and the Domestic Highway Enforcement's (DHE) annual conference.  Mike is currently a lobbyist for the Texas Municipal Peace Officer's Association (TMPA) and is considered their Association's asset forfeiture subject matter expert for the 2017 and 2018 legislatures.  Currently Mike is a contributing writer for the NCEA's Criminal Enforcement quarterly magazine and writes on the topics of improving the individual interdiction officer.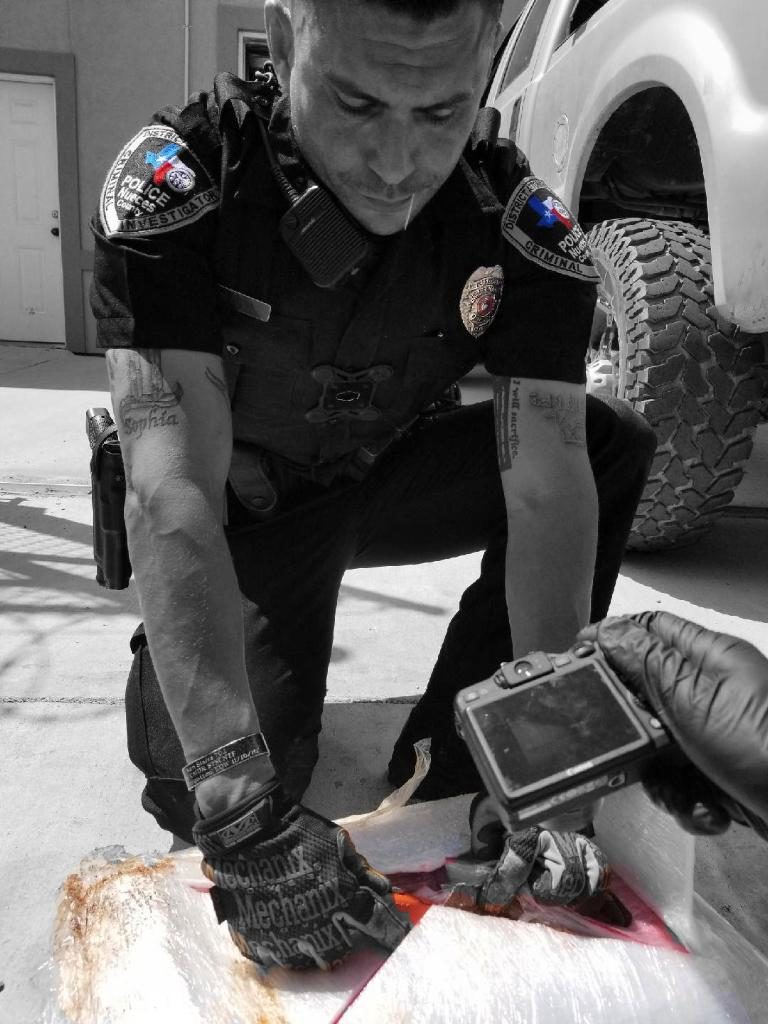 Who should attend a 720 Interdiction Strategies Course?
An officer that values commitment
An officer that constantly seeks improvement
An officer that's motivated to learn
An officer that believes in proactively hunting down America's criminals
An officer that is not selfish and will pass on your successes
Can you?
Imagine an interdiction course that is completely vetted from the instructor's own traffic stop videos and photos?
Imagine an interdiction course that does not waste your valuable training time, bragging or displaying trophy pictures?
Imagine an interdiction course that will teach you a step-by-step approach to understanding and finding compartments?
Imagine an interdiction course that will give you confidence to search those deep concealment we do not understand or feel comfortable searching?
Imagine an interdiction course that will define, explain and demonstrate roadside communication, so you can win in court?